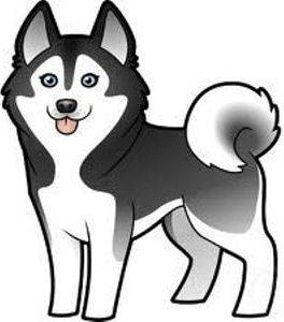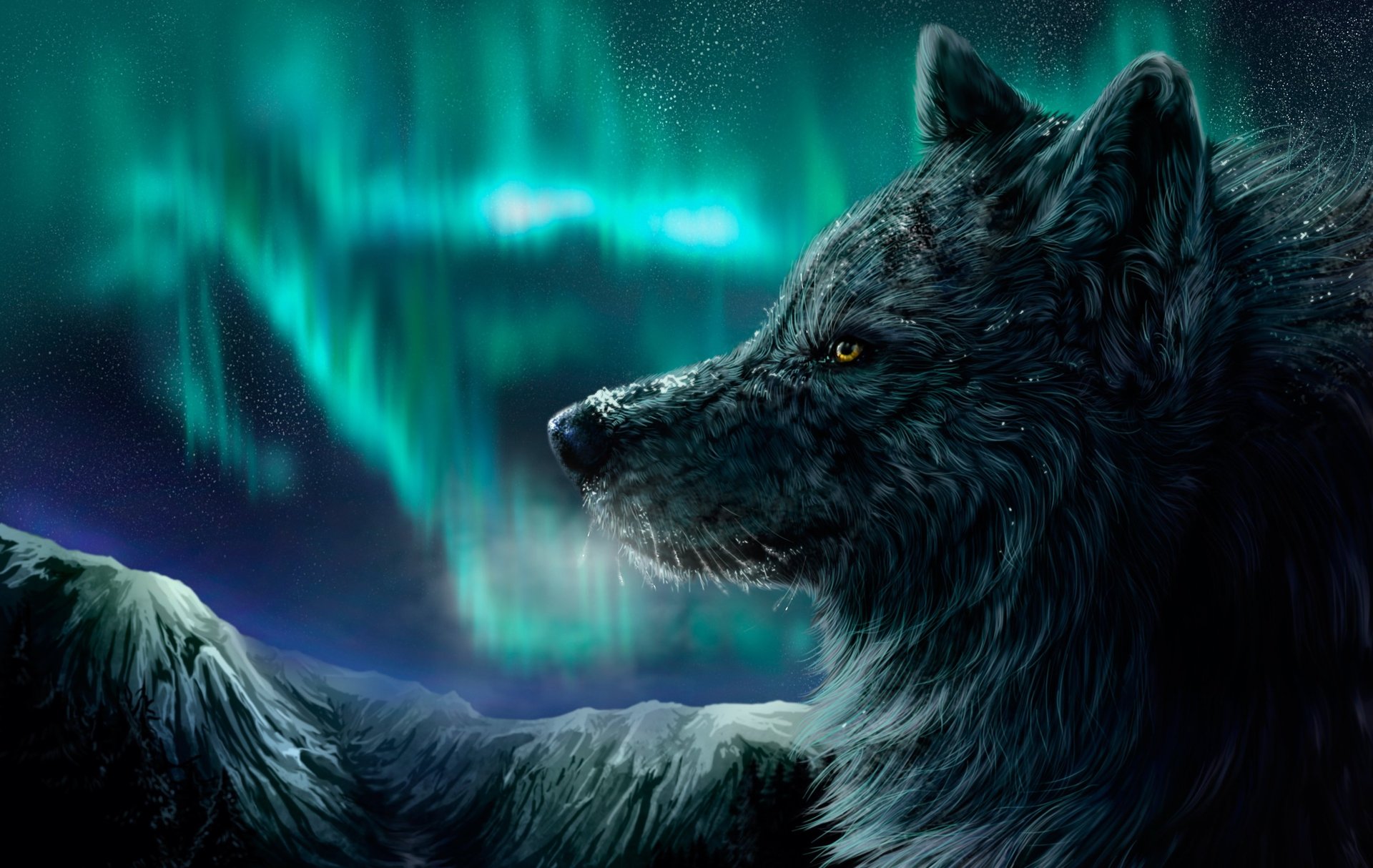 All our puppies come with: a full physical, UTD vaccines, Health certificate, Kolu Husky registration & certification paperwork. We are the only ones around that give our genetic guarantee, for the life of the doggy. That's how sure we are of our doggies. All our parents are genetically tested & you get a copy of the genetic test results.
When you pick up your puppy in person, you will also get a puppy starter pack with: collar, leash, food bowl, bag of puppy food, treats, toys, nail clippers, shampoo, etc.
From all of us at "Little Northern Cuties".
Have a wonderful Day!
Our puppies range from $3500 - $6500, with a spay/neuter contract. The price depend on the puppy's coat color, eye color & the size of the parents. The smaller you go, the higher the price will be. Full breeding rights, is an additional $1000.
Ready to go!
ONLY 2 LEFT!
(Both parents are micro size. Their Mommy is 9 lbs & Daddy is 10.2 lbs)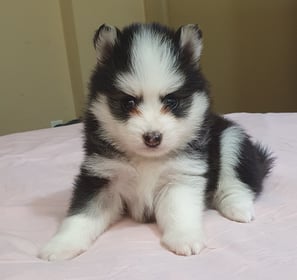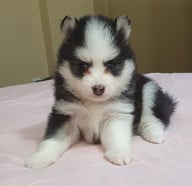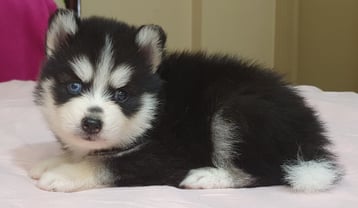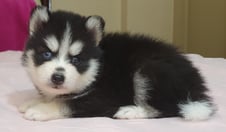 Earl - Black & White / Brown eyes - $6000
New Litter
ONLY 2 LEFT!
(Both parents are micro size. Their Mommy is 9 lbs & Daddy is 10.2 lbs)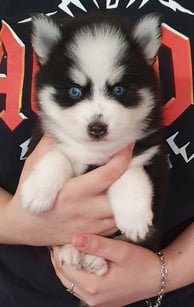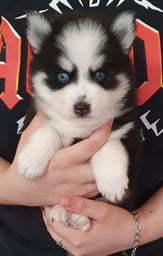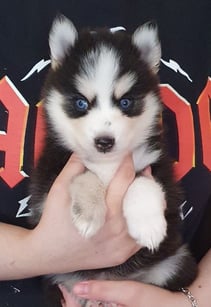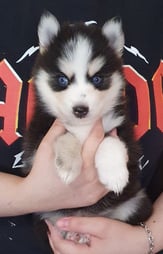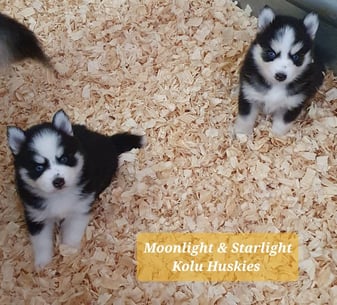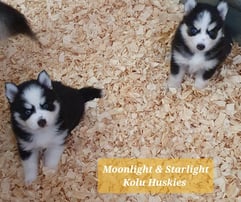 Moonlight - Black & White Boy/Blue Eyes - $6500
Starlight - Black & White Girl/Blue Eyes - $6500
King - Black & White / Bi eyes - $6250